I recently participated in one of the entrepreneur's forum where I heard about the common issue among students that while preparing for exams and doing homework, they often find it difficult.
There are a few apps available where experts provide guidance and tips; however, often, that is based on standard syllabus across universities.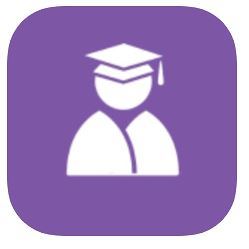 As I am addicted to finding new apps, I started looking into this category. I found WeBoro – #1 Homework App developed by WeBoro Inc on the App Store it was undoubtedly a head-turner because of the unique concept. To me it is a perfect app for students. Now that it has making successful impression on iOS, I can guarantee you that it does not disappoint.
By using this simple app one can get homework guidance with class notes and study guides.
If you're are stuck studying for a difficult exam or searching for a side income selling your notes in college, then I recommend you check out this app.
Financial Incentive For Students?
Another best of this app which I liked most is that it rewards contributors. Anyone who is listing their study resources such as class notes and study guides can set a desired price; once a student decides to purchase your material, you get paid. It's that simple.
How to list an item?
Log into the app and follow the simple 5 step process of listing your study resources, then click submit and your item is listed.
Discussion With The Developers Regarding New Features
I contacted the developers of the app where they informed me that they are in the process of developing a website based premium subscription model priced at $9.99/month where students can have access and download premium quality study resources that correspond to their University.
Furthermore, they also mentioned about the 24/7 Homework Helper service they offer to struggling students, the company has access to global experts who can assist you in finishing your assignments when you're stuck.
Verdict
I've gone through many mobile apps in the iOS store on homework related issues and wasn't able to find an app that provides the same value as WeBoro. Still, WeBoro – #1 Homework App developed by WeBoro Inc sincerely stands out from the rest.
DOWNLOAD FROM APP STORE :