Diabetes is a nightmare to most people and it is the fear that makes the disease worse. When you have something to help you tackle all the diabetic-related issues, it would be appreciated. One such app that my friend suggested to me recently is the Quin: Diabetes Management. It helps me keep all the worries related to diabetes at bay and makes me have a healthy life.
Belonging to the 'Medical' category, Quin Diabetes Management helps you manage the insulin and blood sugar levels. This free app is suitable for all adults who live the EU or: UK, Norway, Iceland, Liechtenstein, and Switzerland. It requires iOS 13.0 or later versions and is compatible with iPhone and iPod touch. Quin: Diabetes Management provides personalised information regarding diabetes treatment for people who use insulin to manage their blood glucose levels.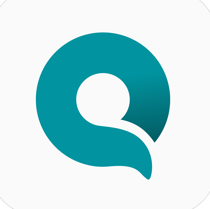 If you only take insulin and nothing else to manage blood glucose and also undergo treatment by taking injections of insulin using either a syringe or pen, then this app would fit you the most. To get started with Quin Diabetes Management app, you need to know how you must use the insulin and how much you must use. The app helps you make better diabetes decisions. The app is integrated with Apple Health so that you can easily share blood glucose data if you have a continuous glucose monitor (CGM).
The 'What's Ahead Graph' of Quin lets you know what might happen to your blood glucose in the next 5 hours. Simple food recording helps you record the food you consume either by taking photos or by tagging the food to see how much they affect your blood glucose levels. The Insulin phases tell you when the insulin is at its strongest and when it is at the weakest. Insulin notifications display reminders of your insulin phases throughout your day. All the notifications are also displayed on the phone to let you know when your insulin is wearing off or to alert you when you are consuming more insulin.
The app is so intuitive and easy to use. When you subscribe to the newsletter on the website, they will deliver your stories every month. Quin completely changes the way you look at diabetes and helps you bring down your HbA1c to the optimal level. If you have any questions or feedback, you can contact the team on support@quintech.io. The team is active on Instagram, Twitter and Facebook.
Worth Having App – Download the App