Peter Panic for iPhone by Adult swim is a mobile musical provided with numerous mini-games for your entertainment. If users have enjoyed WarioWare games, then you will appreciate what Peter Panic brings to the world of iOS gaming.
It's getting difficult to view something special on the App Store these days.  It's unlike anything you've tried on the App Store to this day, and that means it is amazing. The Peter Panic for iPhone game is pixelated in adorable 16-bit fashion, and the expressions on each character's face are priceless to watch.
The colors range from soft pastels to colorful ones. The background music in the game is quirky. In Peter Panic, users will meet the young and talented director, Peter, as he introduces himself with humor. As he likes to embark on his quest to become a top Broadway director, he finds out that his long time theatre has just closed down due to unfortunate situations.
For getting started he'll require some funding. As players set out to try and win the favour of neighboring businesses for your cause, they will have to perform jobs for those respective business owners. In order to earn some money, players will have to successfully complete some mini-games.
All of the mini-games use multitouch gestures respectively as swiping and taps so users have to pay attention to the timing of things. As you actively complete more mini-games successfully, the game warns you when things are about to speed up, so global users could be somewhat prepared for it. Since this is a game about mini-games, users have lot of replay value.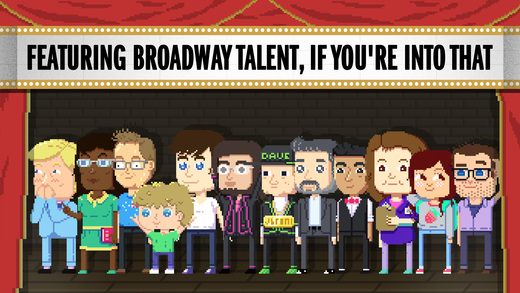 It's always nice to go back to stages and view if you can do better than your best run. Interestingly there's a lot to admire about this game, and it's guaranteed that users are going to be coming back to for a long time.
WORTH HAVING APPLICATION: DOWNLOAD APP HERE