With the amount of games across the various app markets today it's hard to know when a game is worth your time. We all know the pain of bad controls and overall quality in 3D mobile games. Bus Simulator 17 addresses all these issues to bring you a truly fun, unique and immersive mobile gaming experience.
 Ever wondered what the life of a bus driver is like? Now is your chance to find out! Step into the shoes of a real bus driver. Fight the traffic, get your passengers from point A to B on time and plan your route.
 You can do all this within a diverse range of environments, while driving realistically designed busses. No matter your age or real life occupation, this app is for everyone.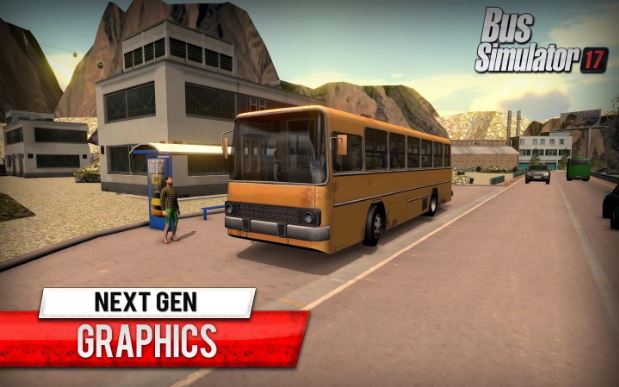 User Experience
One of the biggest features of Bus Simulator 17, and probably the most exciting, is its online challenge mode. Not only can enter the life of a bus driver, but you can compete with your friends to see who would be the best.
If online play is not for you the game also features plenty of offline play in the form of:
● Free ride.
● Manage a bus company.
● Career mode.
● Create your own route.
Bus Simulator 17 is also regularly updated by it's dedicated group of developers. With bug fixes, new buses, environments, and cities to keep its community happy and excited. The latest update saw Rio de Janeiro introduced.
A lot of work went in to make this game a real simulation. The customization options are in depth, the weather patterns are well done, the buses and interiors realistic, the other road users even use blinkers! It goes as far as to let the player control mirrors and doors. Be careful not to crash your bus, the damage will be visible!
The game also supports multiple languages, and automatically retrieves your device language as the default.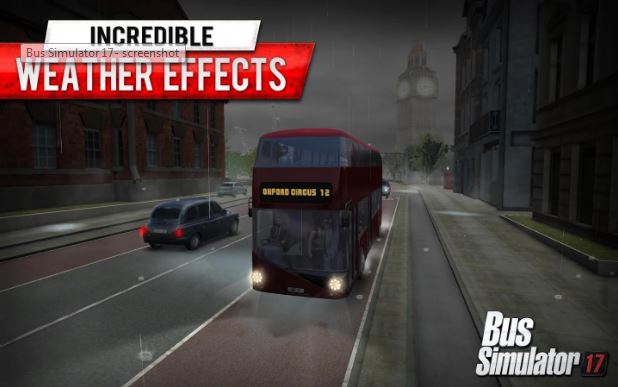 User Interface
The menu system is designed with ease of navigation and simplicity in mind. The real amazement, however comes in when one steps into the bus.
The bus itself:
● Interiors are meticulously detailed and feel "real".
● The player can control everything from steering the bus to adjusting the mirrors.
● Steering is done by either buttons or tilting controls.
The environments:
● Cities are divided into suburban, central and industrial.
● Countryside can come in the shape of desert, long highways or mountainous areas.
● There are multiple weather conditions.
As a bonus:
● Realistic traffic patterns. Even pedestrians have animations.
● A reward system that will make you want to keep playing!