Block puzzle games are obviously childish for grown-ups and adults alike. Be that so, it isn't usually the situation. These Block puzzle games are most likely going to expand your cognitive thinking, vital abilities and your health. There are block puzzle games for all age people. These games help with the improvement of a person's intellectual capacities when they are working with the right block puzzle level for them. These games are interesting for youngsters in particular. This kind of activity turns into an important exercise for anyone. One of the most advantageous reason of a block puzzle game is its ability to discover strategies speedier and in a simpler manner.
'Block Puzzle – Play 4 Fun' is a block puzzle game.
Developed by: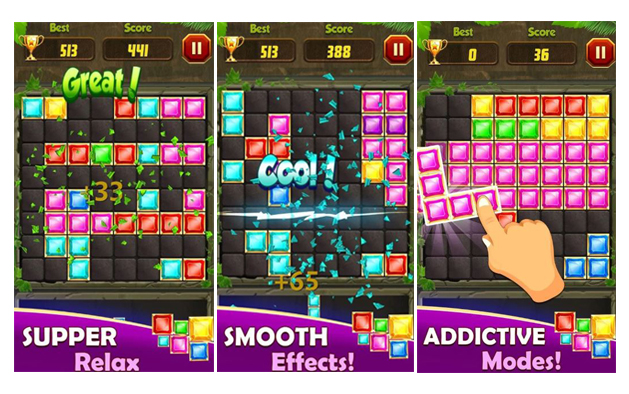 'Block Puzzle – Play 4 Fun' was developed and offered on the market by 'NOGAME'.
How the app works:
Download and launch the 'Block Puzzle – Play 4 Fun' app on your phone or any other suitable devices. Open the game and start dragging the blocks to move them to their required arrangement. The blocks come in various colours and shapes. You cannot rotate the blocks. Ensure that you build a solid horizontal row so that the blocks get cleared and give you gap for new blocks to be placed. The game gets ended when there is no more space left for the blocks to be arranged. You can play this game on your device without any internet or wifi connection.
Features of the app:
'Block Puzzle – Play 4 Fun' has many alluring features which are,
Free
No need of internet or wifi connectivity
Simple and user friendly game
Smooth and fun game play
Interesting musical theme
Compatible with: