Gaming is not what it used to be. Some of us old ones will remember going to the arcade to play games after collecting coins for quite some time. And then came various consoles and PC gaming platforms. In the past decade, however, gaming has yet again moved on to a new device. Our phones have become a new way to play games. 
With the advancement in technology, our phones are quite literally becoming more powerful than the computers of yesteryear. Most budget phones can run various types of games. All of this in a portable and compact handheld device is quite nice. It has been a blessing on everyone, including the escape room enthusiasts.
As the concept of digital escape rooms grew, the number of games on mobiles also grew. There are quite a lot of digital escape rooms like breakout escape rooms out there. Even if they are not completely based on escape rooms, some of these games follow the concept of puzzles. But it cannot be argued that there is a level of convenience of playing games on your phones.
If you are an escape room enthusiast looking to play some of these games, we have a list for you. Below are the top 5 free escape room games for iOS and Android, the two most popular mobile platforms.
1. 50 rooms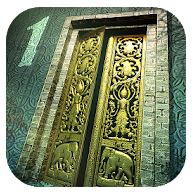 50 rooms is a brilliant franchise that has three installments. The latest one among them is the popular 50 rooms 3.  The objective of the game is quite simple. You get to play through 50 rooms. In order to progress and escape each room, you need to find all the clues and hints.  
It is a highly rated game that has garnered a lot of praise. The game's design and art have also been praised as its strong points. It is a free game, and you play it on both iOS as well on Android.
2. Cube: Paradox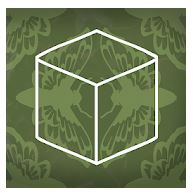 Cube paradox is part of an anthology. The game was developed by the renowned rusty lake. The whole cube series is heavily inspired by escape rooms and has a good immersive storyline. Cube: paradox puts you into the shoes of a detective, who needs to find all the clues and figure out the mystery.  
The game is played in chapters and has interesting characters as well. It is a good game to play if you like solving puzzles and finding hidden clues. It is a free game, and you play it on both iOS as well on Android.
3. Adventure escape: asylum 
Adventure escape is a creepy and intriguing game that you should play if you like the creepy atmosphere. The game is relatively short and makes up for it with a good and immersive storyline.  
The game has great graphics, and there are ten chapters in total, great puzzles, and challenges to solve. In addition to this, there are some memorable characters as well to keep you company. The game is an escape room-type game where you need to solve puzzles in order to progress the story. It is a free game, and you play it on both iOS as well on Android.
4. Nox Mystery Adventure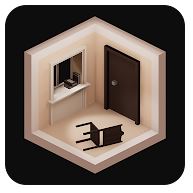 Nox Mystery Adventure is a great sort of 3D escape room-type game. It has amazing graphics to complement its 3D environment and objects.  The story is a good one and relies on the player's ability to solve puzzles and find clues.  
It is a point and clicks game; however, since it is one mobile, it is better handled. Apart from the 3D environments, it also has a good number of challenging puzzles and hidden exploration elements. It is a free game, and you play it on both iOS as well on Android.
5. Adventure Escape: Dark Ruins 
Adventure Dark Ruins is a great escape room game that can be enjoyed by everyone. The story is simple and amazing. You play the role of a crash-landed person who needs to escape an ancient city. In order to escape the place, you need to solve the puzzles and find the right clues to escape. 
The game is made by the same developers as Adventure escape: Asylum. They also have two other projects that you can check out. The adventure escape: dark ruins is a free game, and you play it on both iOS as well on Android.
Conclusion
These are the top 5 free escape room games for iOS and Android. Whether you own one or the other should not deprive you of the fun of playing these games. Thus, all of these games are available on both platforms. As an escape room enthusiast, you should definitely check all of them out.
Author Bio
Aniya more is one of the brightest content writer at https://breakout.in/. She is a passionate writer who loves to read books and explore different escape rooms. With a great work ethic, she spends most of her time researching and reading. When she is not working, she likes to relax with a cup of coffee and enjoy watching her favorite tv show or walking her dog peanut. You can find her on LinkedIn.