Super Stickman Golf 3 for iPhone by Noodlecake Studios Inc is the best product of the legendary Super Stickman Golf series. An amazing game that comes with unique experience is quite interesting. It will not only keep the mind engaged but also come with great fun.
Having a small machine with a great entertainer in our palm is pretty addictive. Today global users are too much glued to our smart phones that we entirely depend on them. The game is filled with the colorful graphics that the franchise is known for.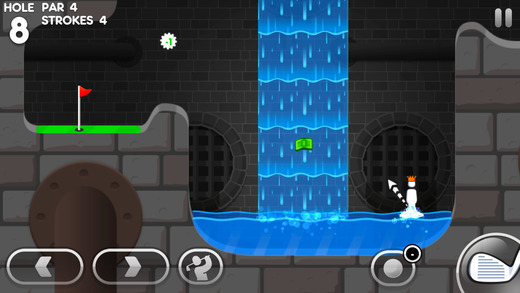 The backdrops as players get further in the game are amazing to look at, and feel polished. The animations in Super Stickman Golf 3 for iOS are as buttery smooth as ever with quirky and upbeat music.
The users have numerous game modes to select from as Single Player with five different tour difficulties. The players could also race or turn-based Multiplayer. The Tours comprise of four different courses each and each course features a distinctive environment with nine holes to complete.
The par for each course would be somewhat different due to the layout and obstacles that players will face, but adds to the entertainment. In addition the players can strive for some goals and objectives to get the gold star medal. It is also noted that each course also features a practice mode, so global players could get a feel for it what lies ahead before they go for the real thing.
It's simple enough for anyone to choose but difficult to master due to physics. The players will have your stickman golfer start out somewhere on the stage, golf club in hand and ball in front of you.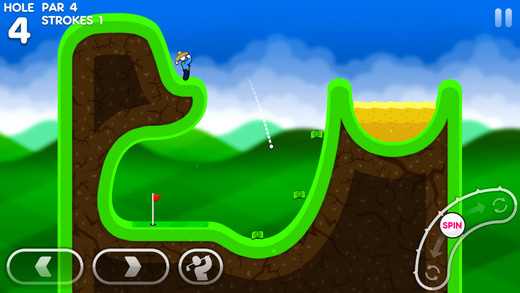 The players could use one finger to pan the stage for a better view, or a two-finger pinch to zoom in or out. They are possible to use two directional buttons in the bottom left to control the direction of your hit, and then tap on the button in the bottom right to relatively determine power.
WORTH HAVING APPLICATION: DOWNLOAD APP HERE