In latest development the popular Sweden-based PinMeTo successfully launched location marketing platform with nifty new feature.  PinMeTo for Web immensely focus to make it infinitely simpler for major brands to maintain a local presence on familiar Facebook by somewhat automating the creation and updating of multiple local Facebook pages.
The PinMeTo for Web app does so through what is primarily a templating system that allows you create a single message with local, custom content and post it to some or all of your local pages on Facebook.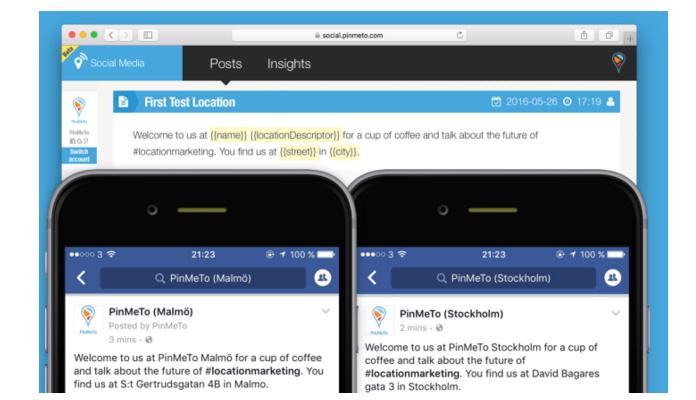 They are virtually trying to solve the complexity of digital local presence for national or global multi location businesses being respectively as fitness chains, retailers, banks, fast food chains or hotels where the common denominator is multi locations and multi platform presence.
Moreover the popular PinMeTo's own studies have also revealed that content published locally generates up to 300 percent more views, and 75 percent more clicks, Likes and shares on Facebook than the same content published on the respective brand's central page.
There was also a similar study from SocialBakers that actually claims to illustrate that local Facebook pages have between a 107 and 346 percent higher engagement rate than a brand's generic page.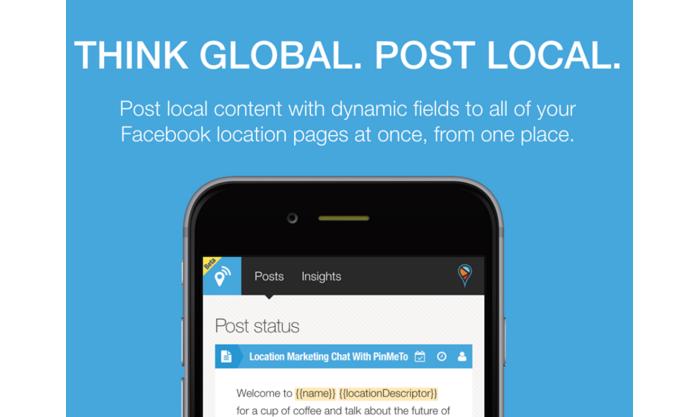 The problem almost lies with "acting local" when you're a national or global brand is that it takes extra resources to maintain properly hundreds of local Facebook pages or a truly local presence across any popular social media platform. It actually means not bothering at all and in turn that means leaving money on the table. The thinking behind PinMeTo's solution and their future product pipeline is to make the process scale.
So eventually by using popular PinMeTo brands which could now publish posts comprising dynamic localized fields to all of their international locations so that each post would contain locally respective details namely as address or phone number.
WORTH HAVING APPLICATION: DOWNLOAD THE APP