There may be a lot of dating apps in the market but not all of them are comfortable. You need to find for yourself an application that is safer and easier to use. Promenad is one unique and outstanding dating app available in the market. It lets you make friends, meet people who have the same ideas and thoughts as yours and also find true love.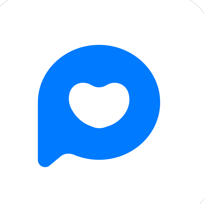 Given by the seller, New Technologies LP, Promenad that is unlike other dating platforms comes with a vast range of free features. A simple sign-in and profile completion will open the doors to new friendship and communication. This modern dating service helps you to find people in your area and all over the world. You must log in using your phone number or Facebook and verify your account. This ensures that you are not fake and people will be able to like your profile and chat with you. Upload your picture, introduce yourself, select what category of people you are looking for and proceed further to grow your circle.
Promenad helps you to check who has viewed your profile, who liked them, read and write messages and so on. The app allows you to meet someone who is closest to you. You can know people who are nearby, choose the most known and safe places for dating and meeting in the real world. Using this, you can calculate and share the favourite spots with other users. The different functional features available on Promenad will help you get a date faster with the people who match you the most. You can categorize them depending upon the searches and get to know them based on the interests they share with you. 
The clean interface and online magazine are the most notable features of the app. The magazine discusses a wide range of topics like love, relationships and fun. Promenad doesn't require any subscriptions as it has its currency for use. The currency is 3 Leaves that you obtain after signing up and this allows you to like 'three' profiles. Extra leaves can be purchased where you can get 20 leaves for $9.99, 50 leaves $19.99 and 100 leaves for $29.99. Using them, you will be able to chat, exchange likes and preview more profiles.
Promenad works well on all iOS and Android devices and is free for download. The app is suitable for all adults and is the best entertainment/dating app in the market. The web version of the service is also available for usage now. 
Worth Having app – Download the App